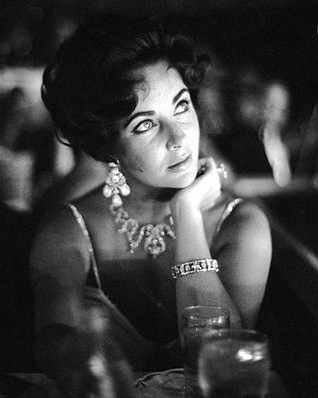 ELIZABETH TAYLOR: GET THAT ICE

Fashion Television Magazine, Canada, Fall 2011


Marilyn Monroe sang "Diamonds Are a Girl's Best Friend" for laughs, but Elizabeth Taylor made that credo a religion. At every public appearance, gems of outrageous worth framed the face and adorned the hands of the most iconic beauty in film. Taylor was a woman of gluttonous passions, whether in the husband department (she had seven) or in her Herculean efforts to help conquer AIDS. Where jewelry was concerned, quantity wasn't enough; she had to own the biggest and rarest pieces in the world. The men in her life, notably Michael Todd and Richard Burton, spent millions on the shimmering toys that made her happy.

Through her jewels, the actress who played Cleopatra found one more way to ally herself with royalty. Taylor's holdings included the Duchess of Windsor's diamond broach, the Duchess of Russia's emeralds, and a diamond-studded bracelet owned by King Farouk. Between auction wins, she bought from Cartier and Tiffany the way her public shopped at Woolworth's. Not all her colleagues were impressed. "When I see Liz Taylor with those Harry Winston boulders hanging from her neck, I get nauseated," declared Doris Day. "All I can think of are how many dog shelters those diamonds could buy." But for Taylor, the baubles were like her children. "I'm here to take care of them and to love them," explained the superstar, who in her dotage enjoyed staying home in Bel Air, California and regaling her white Maltese, Daisy, with tales of how Mama had acquired her goodies. "When I die and they go off to auction," she said, "I hope whoever buys them gives them a really good home."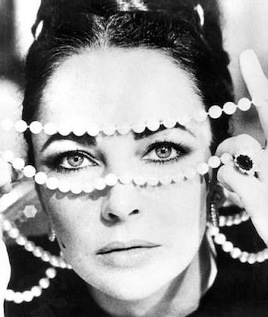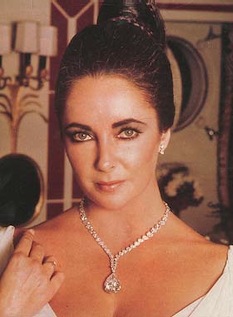 Taylor expired in March at the age of 79. This December, Christie's auction house in Manhattan will disperse nearly 800 of her gems, plus her clothing and memorabilia. Previously, she had allowed the world to wallow vicariously in her glitter via a pricy coffee-table book,
My Love Affair with Jewelry
. In it, Taylor discusses her favorite piece: the 33.19-carat Krupp diamond, long held by a dynasty of German industrialists. During World War II, they had supplied arms to the Nazis. "I thought how perfect it would be if a nice Jewish girl like me were to own it," noted Taylor. For Richard Burton, whom she'd wed in 1964, no cost was too high to indulge the ultimate trophy wife, even though he wound up in financial ruin. Burton won her the Krupp at auction for $305,000. (Christie's predicts a top bid of $2.5-3.5 million.)

For Taylor's 1969 Valentine's Day gift, the actor scored her the perfect pearl: the hefty La Peregrina, passed down through centuries of royals, including Queen Mary Tudor. In 1972, for Taylor's fortieth birthday, Burton got her the heart-shaped Taj Mahal diamond pendant, named in honor of its 17
th
-century owner, an emperor's son who had built the Taj Mahal. The pearl and pendant will go on auction, but not the famous "Taylor-Burton Diamond," a 69.42-carat stone that set Burton back by over a million. In 1979, Taylor sold it for five to fund a hospital in Botswana.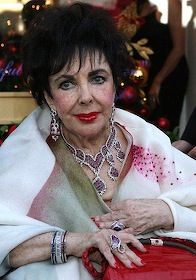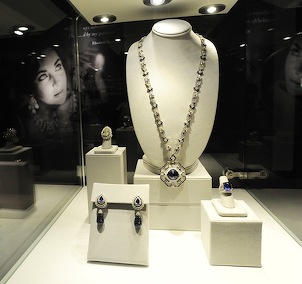 After her death, it was announced that her jewelry would probably be sold to benefit the Elizabeth Taylor AIDS Foundation and her American Foundation for AIDS Research (AmFar). Then AP reported that only a chintzy amount – "some" of the proceeds from admissions to the exhibitions and sales of related publications – will be given to AIDS. The anticipated $30 million-or-so auction take will go to "Taylor's estate," thought mainly to comprise her four children and her staff. Because her will has been kept private, we may never know her true intentions versus those of her heirs. But one thing is sure: in death, as in life, a piece of Elizabeth will cost you dearly.