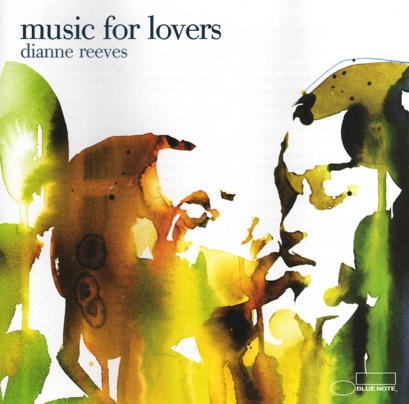 MANY vocalists sound as though they were taught how to sing; others open their mouths and out flows a sound so abundant, effortless, and precise that you know they've got a natural gift. Even in her first recordings, Dianne Reeves sounded like she was born to sing. Her gleaming, muscular voice, always in tune, has won her four Grammys to date – one for the soundtrack of
Good Night, and Good Luck
, a 2005 film in which she appears – and the admiration of Clark Terry, Herbie Hancock, and Stevie Wonder.

For marketing reasons she's called a jazz singer, a less than fitting title. Detroit-born (in 1956) and raised on Motown, Reeves sings with an R&B vocabulary. But her musicianship and her curiosity have led her to many other styles: Latin, African, funk, jazz. In that busy mixture, romance and pain – the hallmarks of the girl singer – are kept between the lines. Like her idol, Sarah Vaughan, Reeves isn't one for revelation; she seems happiest when she's hopping vocally through minefields of tricky harmonies. With each step she maintains a dogged optimism, no matter how dark the song.

This CD covers most of her solo recording career, which began on the Los Angeles-based Palo Alto label in 1982, then blossomed in her long and continued association with Blue Note. Back in the '70s, when she lived in L.A., Reeves found a soulmate in Billy Childs, a pianist-arranger who's as adventurous as she is. Childs loves to overhaul even a perfectly constructed standard, changing the time, chords, and feeling until they say more of him than of the composer. He does that here with
My Funny Valentine
. As written, it's a poignant statement about complete acceptance of a flawed loved one. But in Childs's synthesized pop-funk setting, it becomes a vehicle for Reeves to flex her R&B chops and flaunt her Motown-style melisma. The
Suzanne
of Leonard Cohen's classic folk song is a mysterious nature girl who holds the key to ultimate happiness. Childs's turbulent arrangement makes Suzanne's oasis seem like a place where thunderclouds are about to burst. Accompanied by Mulgrew Miller, Reeves strips
The Twelfth of Never
of its innocent sweetness and focuses on the music; to "melt [her] heart like April snow" would be a challenge.

The temperature rises when she turns to
In Your Eyes
, Peter Gabriel's 1986 hit. As sung by Reeves, it's an aggressive statement of need, tinged with anger. She becomes the sixth voice of a superior jazz quintet; it includes expatriate Brazilian guitarist Romero Lubambo and Munyungo Jackson, a percussionist of high resourcefulness and taste.

Herbie Hancock wrote
Chan's Song
as an instrumental for the 1986 jazz-noir film
Round Midnight
. Stevie Wonder added words, and the song became
Never Said
, a smooth-jazz ballad. Reeves sang it on her first Blue Note album, with Hancock playing piano. One of his greatest living peers, McCoy Tyner, recorded a lovely original,
You Taught My Heart to Sing
, in 1985 with Jackie McLean. Sammy Cahn gave it one of his last lyrics. Reeves's perfect enunciation would surely have pleased him.


The Calling
is her opulent orchestral tribute to the singer whose 1974 album
Sarah Vaughan and Michel Legrand
showed Reeves the potential of a jazz voice. "That was magic, to be able to sing like that," she explained. "My life was really, really painful then, and I could feel the vibration of her voice deep inside."
The Calling
includes
Speak Low
, one of the more seductive songs ever written about seizing the moment. Amid the lushness of the strings, arranger Childs injects a creeping sense of unease. And when Reeves sings, "Will you speak low to me, speak love to me, and soon," the threat of time slipping away is enough to make you shiver.