TIME OUT NEW YORK
July 5-11, 2007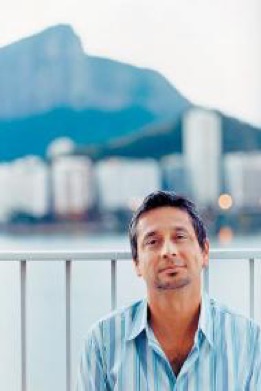 Top live shows

ZÉ RENATO
Joe's Pub; Fri 6



In Rio, where joy and tears go hand in hand, male singers see no need to hide behind a shield of machismo. So it is with Zé Renato, a genial, guitar-playing troubadour who at 51 still has one of the sweetest voices in the city. Its boyish tremolo suggests eternal innocence; singing a sad song, Zé Renato sounds as though he were nursing his first broken heart. Nearly 30 years ago he helped found Boca Livre, a still-flourishing pop-rock vocal quartet whose hit songs turn their concerts into happy sing-alongs. But despite his dozen solo albums, Zé Renato is unknown in the States; Brazilian music on these shores tends to come from artists who weren't good enough to make a go of it back home.

He's finally testing the waters with his first U.S. tour, in which he'll offer an uncompromising program of art-pop songs by Chico Buarque, Lenine, Joyce and himself; classic '30s samba; some lesser-known bossa nova; and nods to his English-language heroes, Gershwin and Sting. Some of this material appears on his new DVD,
Zé Renato ao Vivo
(Biscoito Fino; Brazil), recorded live in Lapa, Rio's downtown samba neighborhood, where Milton Nascimento ventured to sing with him. In a bonus track we see Zé Renato as a young hippie, strumming and crooning "O Amor em Paz" while its composer, Antônio Carlos Jobim, pecks at the piano. Like Jobim, the singer communicates so much prettiness and heart that language barriers fade.